Programs & Events
We welcome everyone to be a part of our community. We have many different community programs including meals, gardens, kitchens and action programs! Program schedules will be posted here regularly.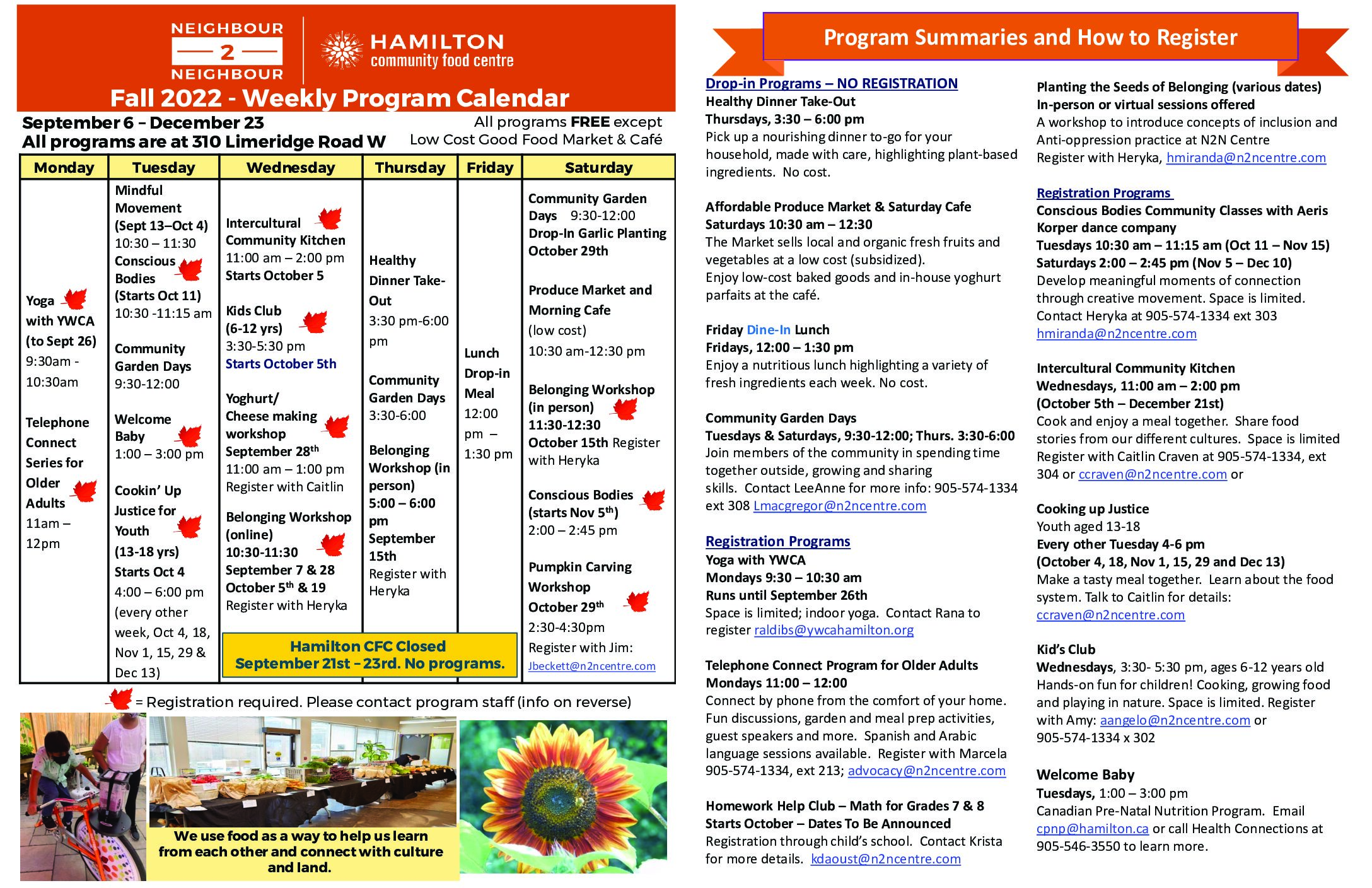 Lead our community to an improved quality of life.
Inclusive Collaboration
Challenging the Norm
Proactive Life Education
Strong Foundation
Innovative Leadership
Integrity, Leadership, Inclusivity
Sign up for our E-Newsletter and stay up to date with the Community Food Centre!