Hamilton Community Food Centre: Programs & Events
At the Hamilton CFC, we welcome everyone to be a part of our community. We offer a wide range of community programs- including prepared meals, community gardens, kitchens and action programs!
CFC PROGRAM CALENDAR: FALL 2023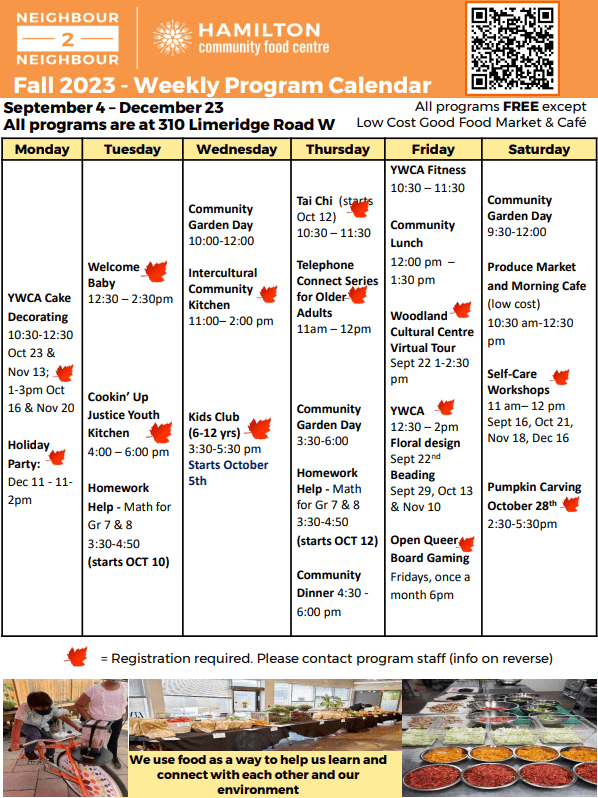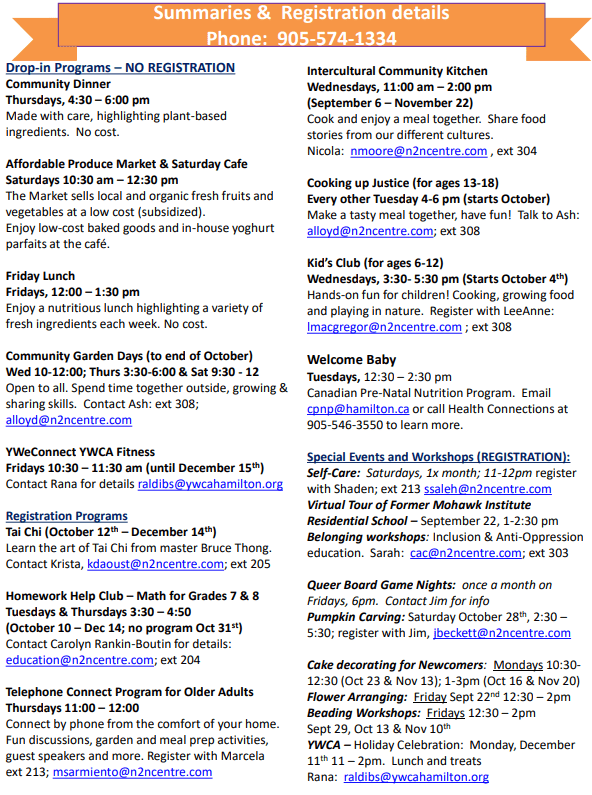 Lead our community to an improved quality of life.
Inclusive Collaboration
Challenging the Norm
Proactive Life Education
Strong Foundation
Innovative Leadership
Integrity, Leadership, Inclusivity
Sign up for our E-Newsletter and stay up to date with the Community Food Centre!