At Neighbour to Neighbour we believe that education is the key to eliminating poverty. Literacy and numeracy are both fundamental skills essential to student's success.
We work to help children and their families by providing educational supports in local schools and community facilities. We offer both Literacy and Math tutoring to assist students in building the skills they need to succeed.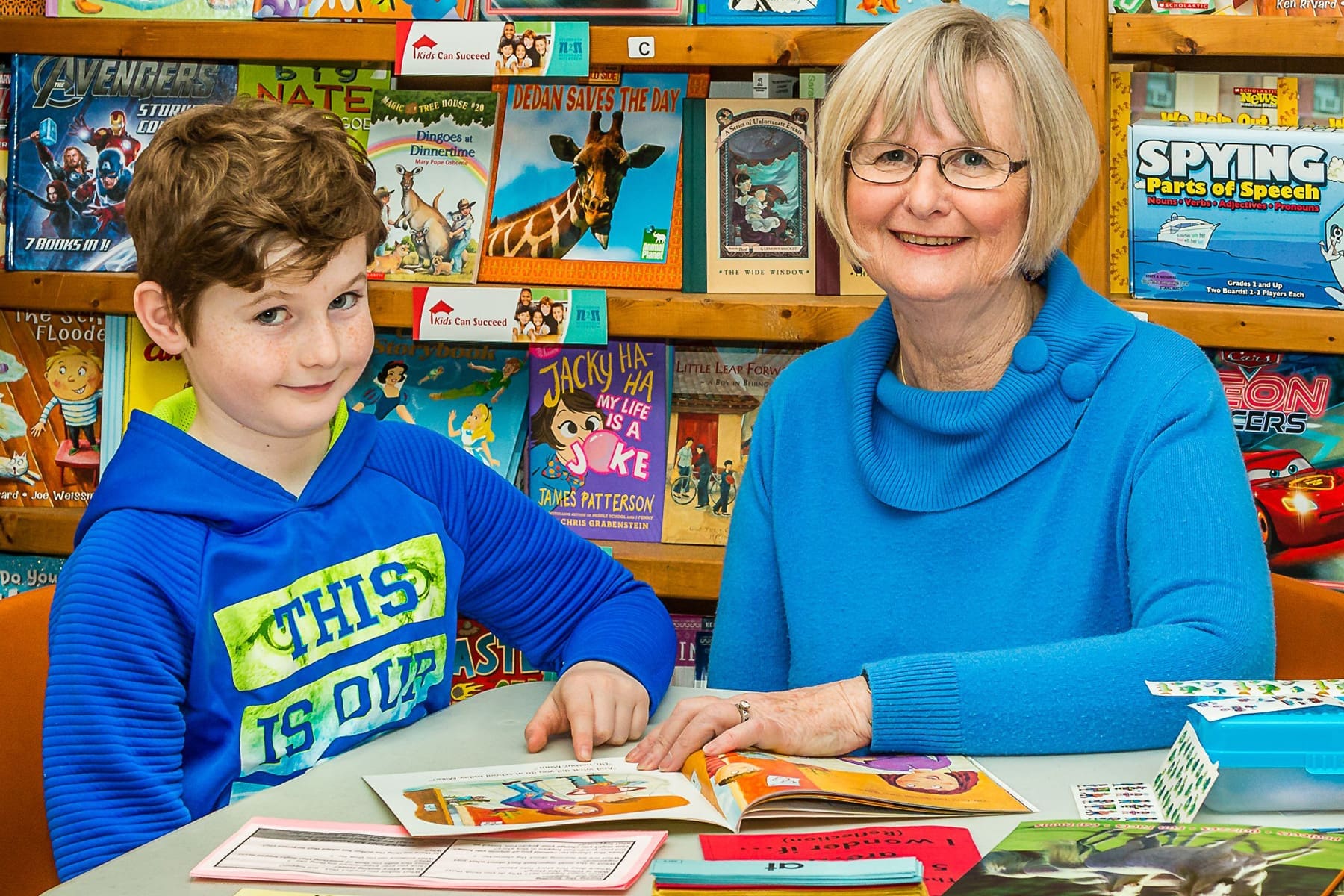 DEBAN BRUNETTE LITERACY PROGRAM:
The N2N Deban Brunette Literacy Program has been providing Literacy support to local schools for over 15 years, providing trained volunteers to support children in Grades 1-4 with improving their literacy skills.
Children get 1 on 1 interaction, twice a week, which helps to build their comprehension, fluency and self-confidence.
This program is offered in 15 Hamilton schools and students are referred to the program through their school.
LEARN MORE ABOUT OUR LITERACY PROGRAM
N2N AFTER SCHOOL MATH SUCCESS PROGRAM:
The N2N Math Success Program provides students in grade 7 & 8 with the opportunity to work with trained volunteers, once or twice per week, to improve their math skills.
We are currently offering our Math Success program in 4 locations across the city.
LEARN MORE ABOUT OUR MATH SUCCESS PROGRAM
BECOME A VOLUNTEER TUTOR:
We are looking for volunteer Literacy and Math tutors to assist in our education programs.
For more information on how to enroll your child in these programs or to volunteer as a tutor, please contact our
Director of Education, Carolyn, at education@n2ncentre.com or 905-574-1334 ext. 204
Lead our community to an improved quality of life.
Integrity, Leadership, Inclusivity