About N2N BOOKS
N2N Books, the Neighbour to Neighbour Centre used book store, provides entertaining and informative reading for the entire community at economical prices.
We carry a huge variety of good quality used books in all categories and formats – everything for readers of any age, including children's books, collectibles, classics, mysteries, general fiction, romance, history, biography, politics, even current bestsellers. Our stock is constantly changing as we add new donations daily in both paperback and hard-cover volumes. We also sell jigsaw puzzles, magazines, DVDs and CDs.
The bookstore is entirely volunteer-run and our books are donated by people like you. All money from the sale of books goes directly to support Neighbour to Neighbour programs.
N2N Books is OPEN!
Monday – Friday, 9:30 a.m. – 3:30 p.m.  See you soon!
Music Credit: OurMusicBox (Jay Man)
Track Name: "Closing Time"
Music By: Jay Man @ https://ourmusicbox.com/
Official "OurMusicBox" YouTube Channel: http://www.youtube.com/c/ourmusicbox
License for commercial use: Creative Commons Attribution 4.0 International (CC BY 4.0) https://creativecommons.org/licenses/…
Music promoted by NCM https://goo.gl/fh3rEJ 
Remember: Buying at N2N Books provides you with excellent reading material – AND every dollar spent at the bookstore is used to support Neighbour to Neighbour programs and our Hamilton neighbours in need.
Prices
Prices at N2N Books are modest and affordable. Most books are $2. Some are priced higher and many kids' books are only 50 cents. Some of the newest, rarest, or the most in-demand titles sell for a little more.
Donating Books
N2N Books welcomes donations of: good quality hardcover and paperback books of recent date, CDs, DVDs, puzzles, and recent magazines.  Books can be donated upstairs at the book store reception desk during bookstore hours.
Please restrict your donations to 3 or 4 small boxes or bags at any one time. (Our store is staffed by volunteers who may not be able to bring your books up, so it is best to pack the books in compact boxes or bags for easier carrying.)
Unfortunately, we cannot accept/re-sell encyclopedias, textbooks, videotapes, cassette tapes, Readers Digest condensed books, or large quantities of books cleared from an estate, institution or library.  Please call N2N Books (905-574-1334 ext. 218) ahead of time for information if you have a questionable or unusually large book donation. Any book donations we do not accept for display and sale will need to be recycled.
Many of our donors return again and again — donating books, buying books and re-donating. Thank you for thinking of us!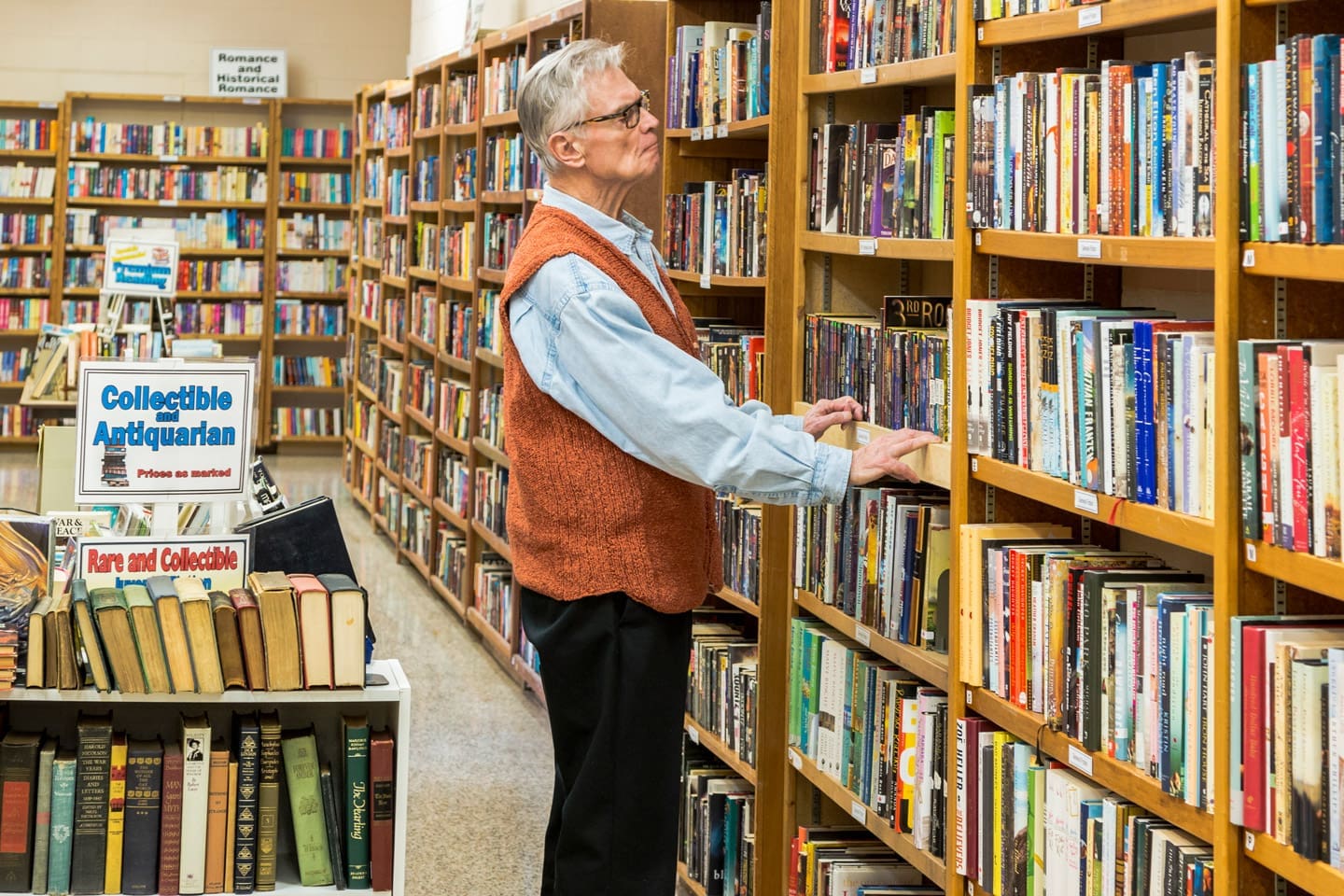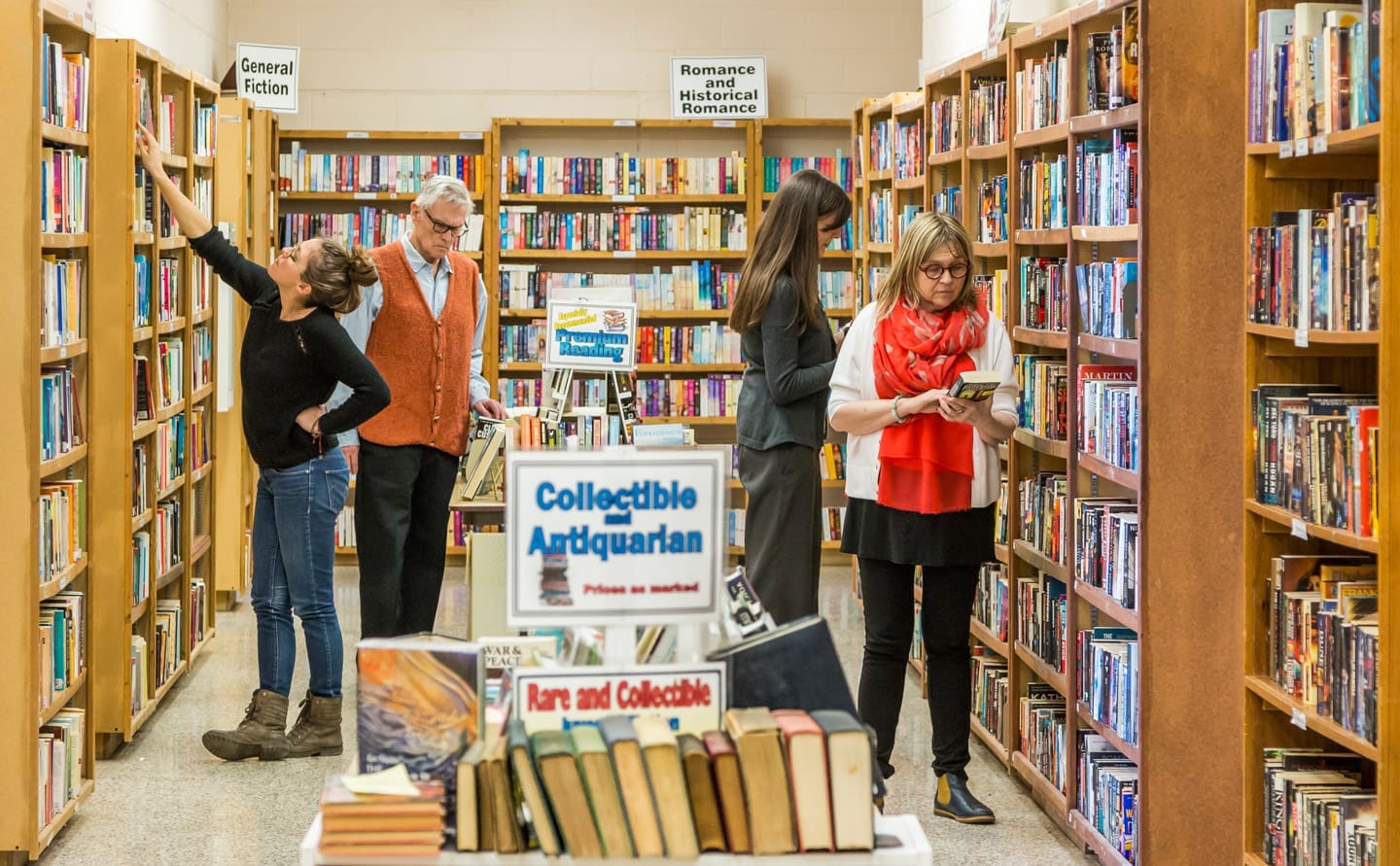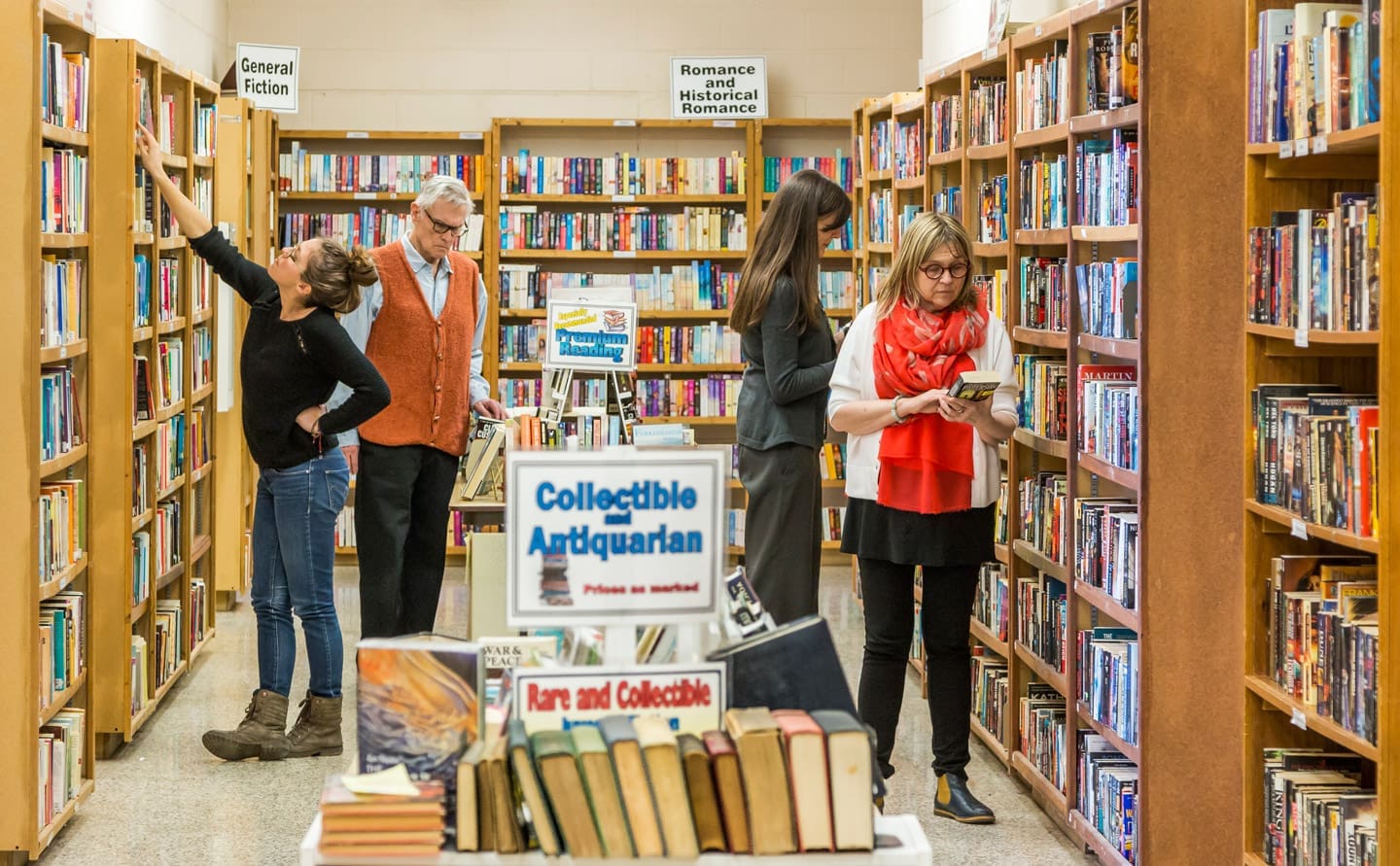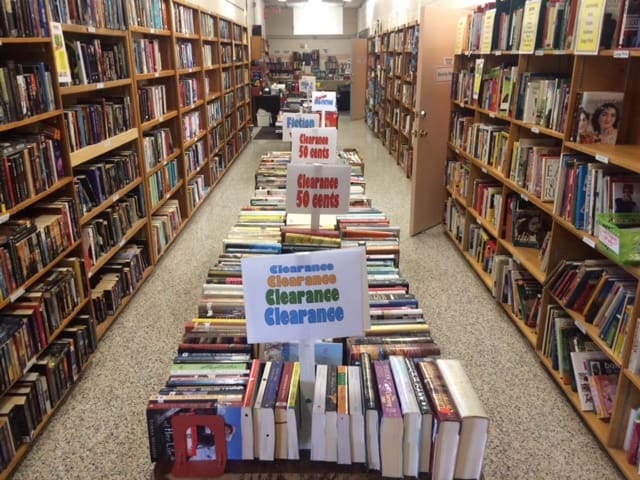 Lead our community to an improved quality of life.
Integrity, Leadership, Inclusivity