Community Building
The Hamilton Community Food Centre is a place like no other in the City of Hamilton.
From programs and events designed to educate and empower, to workshops which help build and create community; the Hamilton Community Food Centre continues to push the boundaries of awareness: both in terms of food and people.
Check back often to hear some of the incredible stories coming from the Hamilton Community Food Centre community!
Wow! Another session of Cookin' up Justice on our horizon. This program is for youth ages 12-18. Do you want to learn how to make delicious food that satisfies your taste buds? How about making some new friends who also live on the Mountain? Homework in our air conditioned space? We've got you covered!                                                                                        >>>>>>>>>>>>
Feel free to talk with Danielle for more information: dboissoneau@n2ncentre.com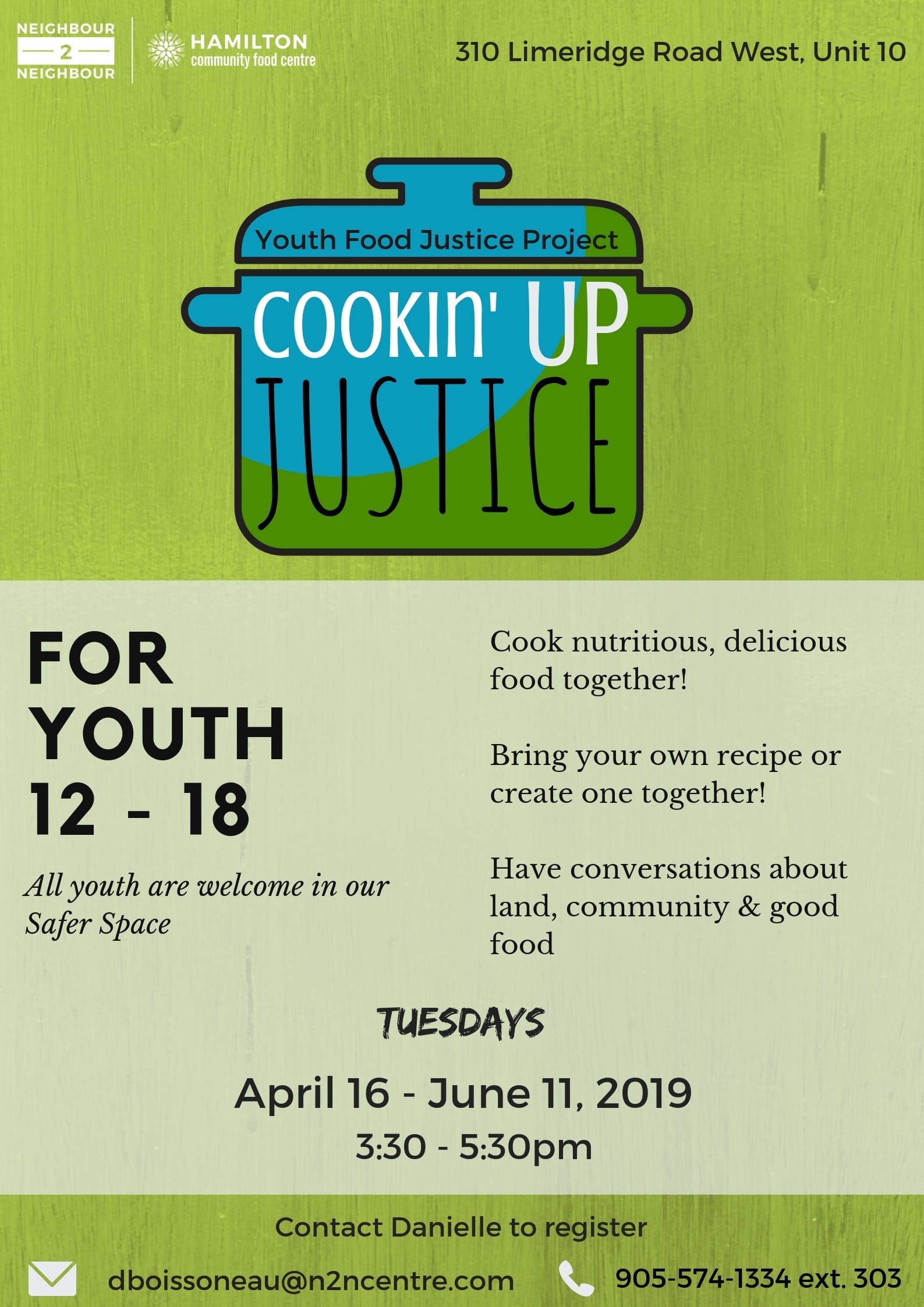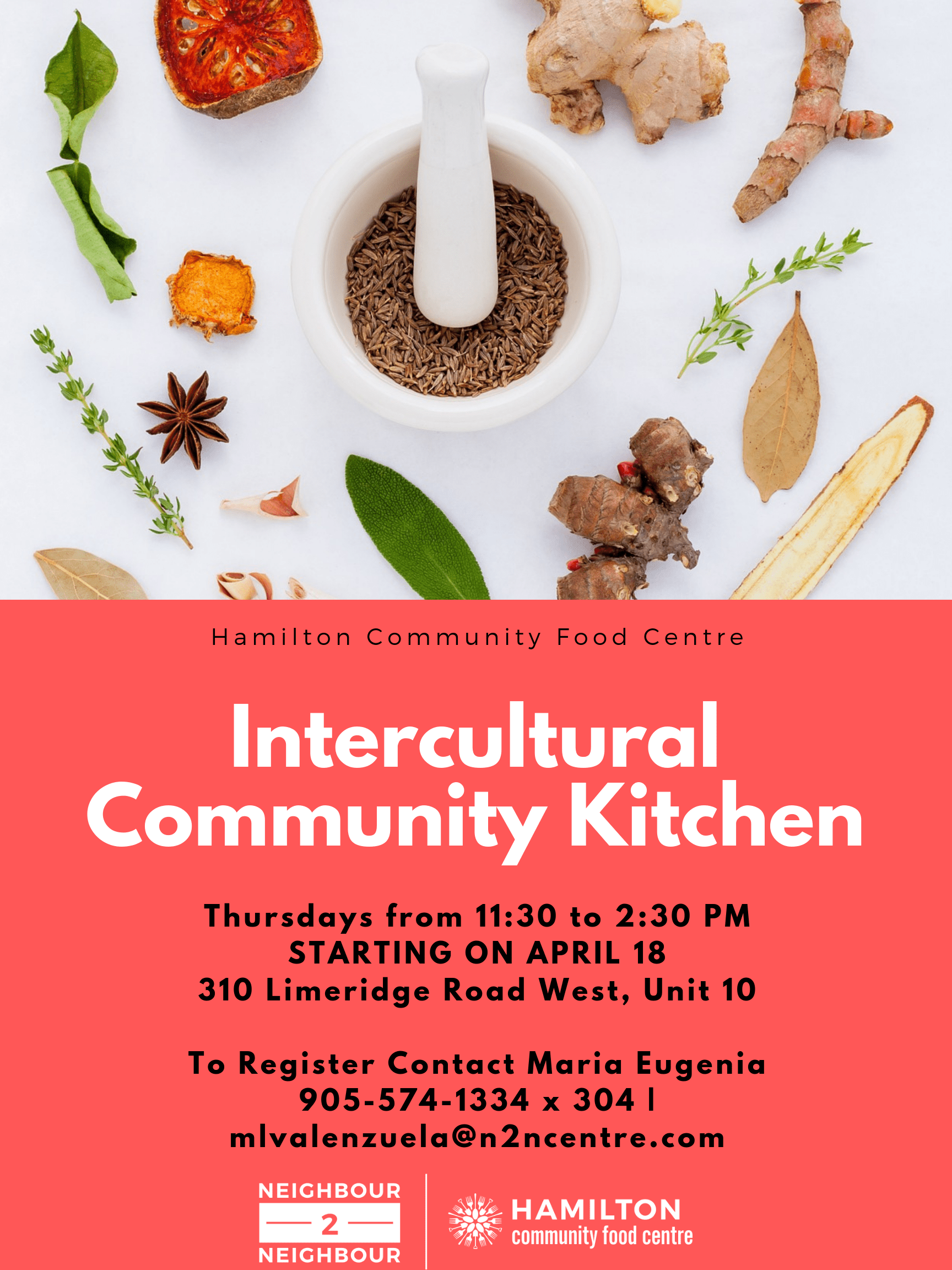 There are many exciting workshops, programs and activities happening this month at the Hamilton Community Food Centre!
Click on the calendar to learn more!
Lead our community to an improved quality of life.
Inclusive Collaboration
Challenging the Norm
Proactive Life Education
Strong Foundation
Innovative Leadership
Integrity, Leadership, Inclusivity